One of the mains reasons businesses decide to invest in a Point of Sale system is the ability to manage their stock. Idealpos has very powerful stock control features to manage the following processes:
Stock Purchasing, Purchase Orders, Stock Transfers, Stock Write-Offs, Stock-take
Idealpos can manage stock levels for multiple locations, with the ability to set recommended and reorder levels which can be used to produce reorder reports automatically generate purchase orders.
Idealpos contains many reports to show the movement of stock, stock transactions, purchase history and more.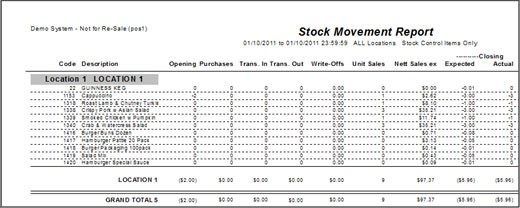 Stocktakes can be performed by printing stock take forms and entering the stock levels into the enter stock take screen. You can also record stock levels using a PDE device and then transferring the data to Idealpos.